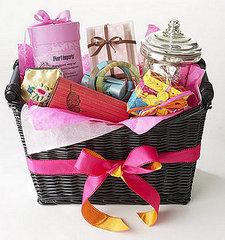 Tower Systems' software makes it easy for gift shops and other retailers to sell more gifts in a single sale – especially at important retail seasons like Mother's Day.
The manufactured goods facilities make it easy to make up gift hampers and gift boxes with multiple items.  These can be sold as one yet tracked at the individual item level.
If, at the end of the season, boxes or hampers remain, they can be broken-down to single items and sold that way – very easily.
We have an advice sheet which guides our customers on how to create these hampers and gift packs using our software. We take the opportunity at Mother's Day to remind our customers about these facilities and show how smart use of the software can heklp them get more value from each sale.