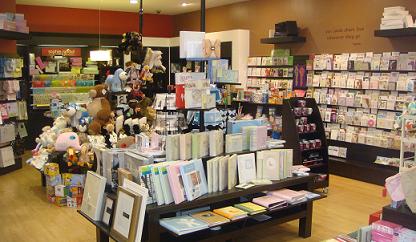 We own and operate several gift shops.  This provides our software company with behind the counter experience in the gift shop marketplace and an understanding of gift shop software needs more than your average software company.  It is part of what drives us as gift shop software specialists.  We want the best for our customers and ourselves.
The photo shows our Sophie Randall Melbourne Central location.  We are using this and other Sophie Randall locations to show off our gift shop software facilities: point of sale, lay-by, special customer orders, hampers, gift certificates, stock control, integrated eftpos, integrated security, stock management, shopping basket analysis, loyalty marketing and customer tracking.
The needs of gift shops are, in some areas, different to those of other marketplaces in which we operate.  In other areas they are complimentary.  Our work with gift shop owners has helped us improve, for example, our software for jewellers and our software for newsagents.
Owning an operating gift shops drives us further than your usual software innovation.  We have a live place where we play without impacting other businesses.  This helps us truly innovate, bringing only the best to our gift shop customers.  Our mission is to provide software which goes beyond the average, gift shop software which genuinely innovates for gift shop employees and owners every day.