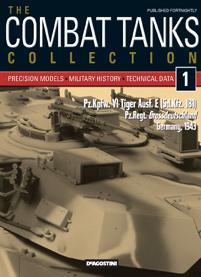 Newsagents using our software are able to offer exceptional customer service which will help them sell more copies of the newly released and exclusive-to-newsagents Combat Tanks Collection.
Using our exclusive smart putaways facilities, our newsagent customers are able to easily: track orders for customers who want Combat Tanks put away for them, produce a personalised label for each issue to be put away showing customer name, automatically send a text message to these customers when each issue arrives in-store, track collections of each issue by customer, handle back orders for customers and better manage the all customers collecting this title.
Smart newsagents know that good putaway management results in good business for the newsagency.  This is one reason we have obsessed about providing exceptional putaway management facilities.
We work gladly closely with publishers and importers of putaway publications to ensure that we continue to evolve the software to serve their needs as well as the needs of newsagents and, ultimately, consumers.