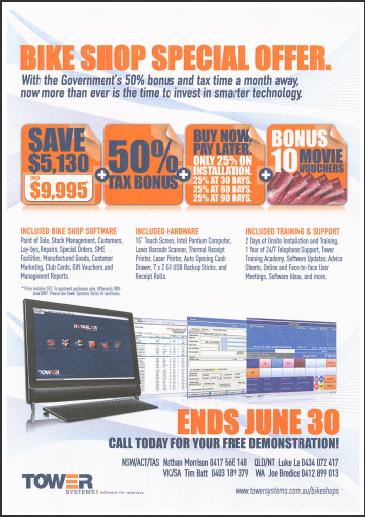 Our bike shop software package deal is attracting good end of financial year interest.  To help businesses keep to fund the purchase out of cash-flow, we have developed a payment terms approach where the system can be paid for in four equal installments – without interest or penalty cost.
We have included ten free movie passes in the deal for bike shop owners to share the love with employees  when the system is installed.  We see these benefits as important and reflective of broader benefits of the system.
We help bike shops save time from the counter to the workshop. We also offer EDI facilities, lay-by management, repairs management as well as great customer management and loyalty marketing facilities.
Components in the package deal are eligible for the recently passed small business 50% tax break.