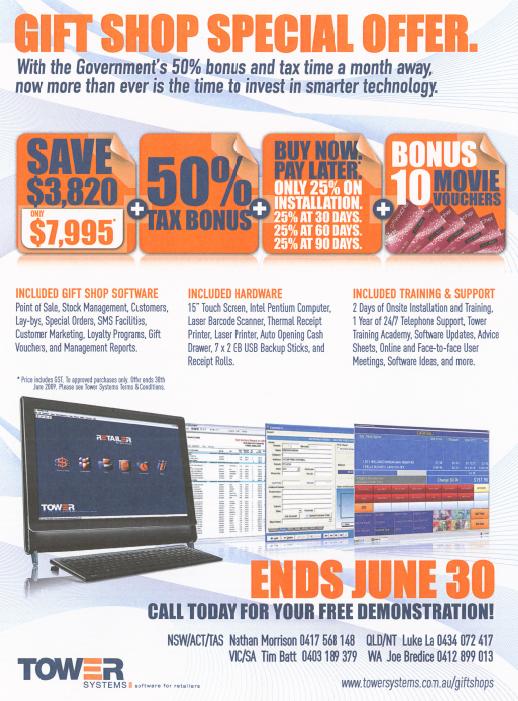 We have put together a gift shop hardware and software package offer for gift shops keen to access the government's 50% Tax Break deal which is now law and expires on December 31, 2009.
Based around software developed especially for gift shops and adhering to the latest standards for connecting gift shops with their wholesalers, we are able to deliver excellent business benefits through this package offer.  Included in the price is excellent quality hardware and it is this which is eligible for the tax break from the government.
We are communicating details of this gift shop offer to gift shops in Australia next week.  Our sales team is making appointments to show off the latest gift shop software.