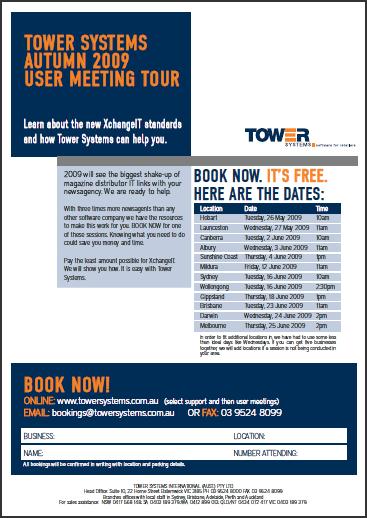 Click here for a copy of our newsagent face to face user meeting / free group training schedule for June 2009.  We have sent this out to our user community today.  The majority of the time in these sessions is  devoted to training in the latest EDI standards and taking questions around these.
We are committed to ensuring that the Tower newsagent community is the most prepared in the country – hence our commitment to this free face to face training.
The new schedule adds Gippsland, the Sunshine Coast and return visits to Melbourne and Sydney along with other dates previously announced.
Our commitment to training is another way Tower Systems demonstrates its different to other software companies serving newsagents.  Software not backed by regular enhancement and on-going training has less value for the current and future business owners.