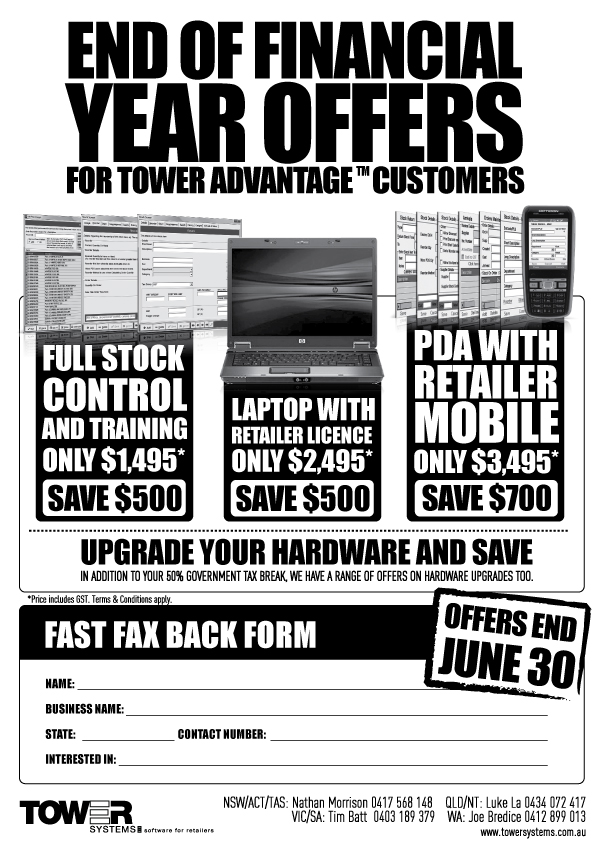 We sent out details of three end of financial year offers to our customers yesterday.  Each special offer provides an opportunity to enhance an existing system for a handsome discount.
The offers are our way of celebrating the approaching end of the 2008/09 financial year, thanking our customers for their business through the year and driving our own sales.
Each value-packed offer is productivity focused – improving management of stock and thereby reducing the opportunity of poor performing stock in the business.
We are backing each offer with our support services as well as online training opportunities through our Training Academy – to ensure that the potential from investment is fully realised.