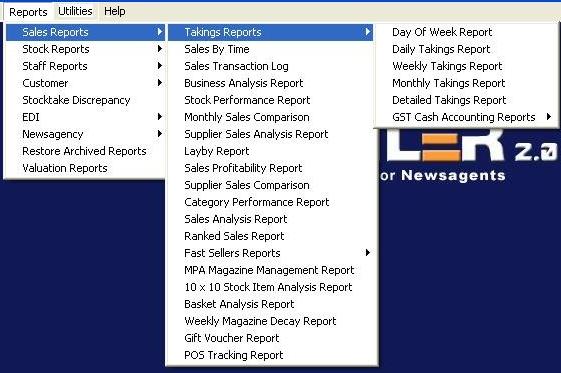 Our Tower Systems Point of Sale software offers retailers excellent sales reports as the list on the screen shot to the left shows. Our POS sales reports provide an excellent view of the business from the high level to the detailed.  Each report has options which can take the report from a simple summary to a drilled-down analysis of the performance of the business.
All of our reports follow consistent standards in terms of layout, terminology, data inclusion selection criteria, and grouping.  We have found that this makes embracing new reports easy and useful.
The reports can be displayed on the screen, printed, archived for future access or saves as in PDF format – for emailing to others.
Owners of businesses using our software have the ability to block access to reports based on security codes which they themselves set.
We consider reports to be important, they are where the value of software and the data which it manages is determined.  There is no point in tracking anything in business unless it can be reported, compared and properly managed.