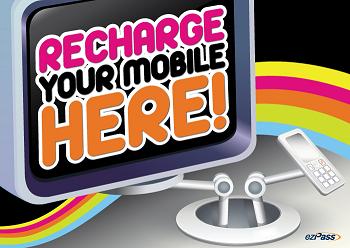 Our in-house creative team has created more new marketing collateral to help drive mobile phone recharge sales for retailers using our eziPass software to manage selling mobile phone top-up, phonecards and a range of other voucher based products.
The artwork for the poster is available free to our customers for local printing.  We have some stock of A3 posters available which we will mail (free) first come first served.  We will send this in response to an email request.
The Recharge Your Mobile Phone Here poster is another example of Tower Systems going beyond providing software and helping our customers more proactively use the software to the success they achieve with it.