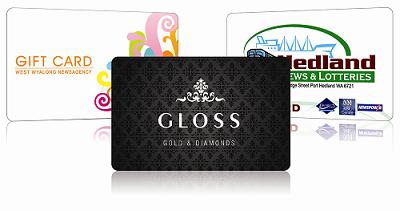 Our gift card design and manufacturing service is getting plenty of attention from retailers using our Point of Sale software.  They like that we can easily help them leverage the gift card facilities in our software to provide them with something to sell on the occasion that they do not have the item a customer wants to buy as a gift.
We have a suite of off the shelf gift card artwork ready and also develop fresh artwork is required from scratch.
While designing and manufacturing gift cards may not seem a natural fit for a software company to some, to us it makes sense if we are to truly serve the needs of our customers.
We understand that software alone does not provide the solution in some cases.  By going the extra mile and delivering a complete gift card solution, including implementation training, we are helping our customers make the most from their investment.