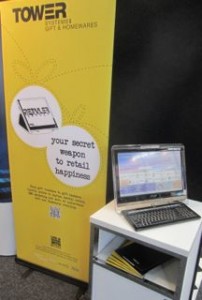 The Home & Giving Fair in Melbourne comes to an end today. It's been a busy show for us and all exhibitors. Each day has brought new sales prospects our way along with new suppliers for us to connect with and build a data flow bridge between them and retailers selling their products.
The excitement, networking and sales prospects aside, five days at a trade show is a long time.We are lucky to have dedicated professional sales people representing our business. Jonathan, our VIC/TAS Sales Manager has managed this show for us for the five days. He's put in the long hours, ensuring that we provide a friendly, knowledgeable and memorable experience to those who visit with us.
Jonathan's work was for our whole company and not just his patch. For this we are all grateful.