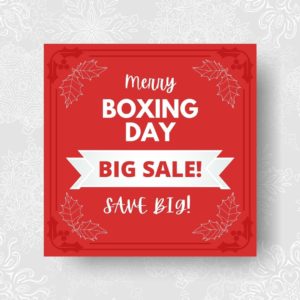 We have been busy helping plenty of our retailers prep for today, Boxing Day with in-store and online deals to be managed by our software, ensuring the businesses maximising the Boxing Day sale opportunity.
Using our POS software and Shopify websites connected to our POS software we have helped retailers be ready for this.
If you are shopping today, our wish is that you shop local, shop the high street.