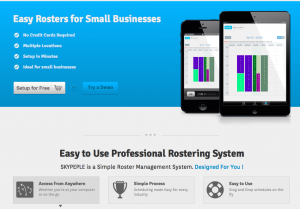 Tower Systems is thrilled that its new stand-alone cloud based roster software is performing well in first-round beta release. This entirely new product is a welcome addition to the cloud based solutions tower Systems has already delivered. It extends the reach of the company and shows off facilities and flexibility that is cutting edge.
The limited beta release will continue as we settle the the software into the retail businesses currently using it. This is our usual approach with new software – walking slowly through the launch phase to ensure we have useful and stable software prior to wide release.
Being cloud based and offered on subscription only, this new software provides to retailers flexibility of access as well as expense.